A chargeback in RevCent can be created automatically, manually or via the API. A chargeback is specific to a credit card transaction within RevCent.
View all chargebacks by clicking Payments > Credit Card > Chargebacks in the sidebar or go to https://revcent.com/user/chargebacks

View a chargebacks' details by searching for the chargeback in the top navigation search box, or clicking on the chargeback ID when viewing all chargebacks.
The chargeback details page will display all related entities related to the chargeback, i.e. sale, products sold, shipping, tax, subscriptions, etc.
In the RevCent web app, you can manually create a chargeback. You must view the transaction details for the specific transaction that the chargeback is related to. When viewing the source transaction details page, click the red Chargeback button and complete the form fields.
You can edit an existing chargeback by clicking the Edit button when viewing a chargebacks' details page. Complete the chargeback fields and click the red Edit Chargeback button.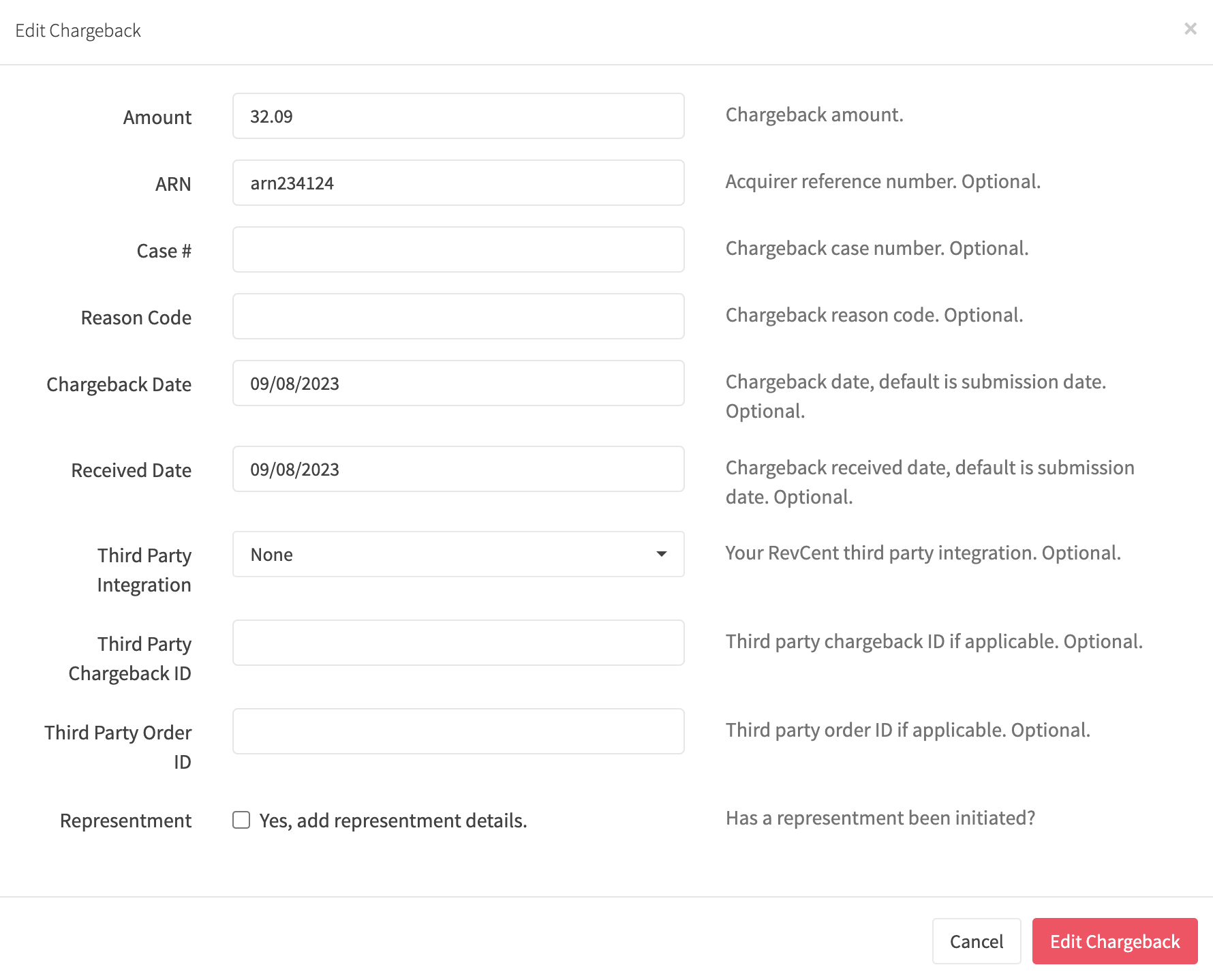 You can add representment details when creating or editing a chargeback. Click the representment checkbox and complete/select applicable fields. This is especially useful for running chargeback fight metrics in RevCent.

If you are a third party and wish to integrate your system with RevCent, there are a few ways to do it. You can either manually log into RevCent to create and manage chargebacks, or you can have an automated integration.
Read more about Automated Chargeback Management if you wish to integrate your service with RevCent in an automated fashion.