A fraud detection in RevCent can be created automatically, manually or via the API. A fraud detection is specific to an API call within RevCent. Automatic fraud detection, using a third party, gives you the ability to detect fraud before processing payments.
View all fraud detections by clicking Payments > Fraud Detections in the sidebar or go to https://revcent.com/user/fraud-detections

View a fraud detections' details by searching for the fraud detection in the top navigation search box, or clicking on the fraud detection ID when viewing all fraud detections.
The fraud detection details page will display all related entities related to the fraud detection, i.e. sale, products sold, shipping, tax, subscriptions, etc.
You can edit an existing fraud detection by clicking the Edit button. Complete the fraud detection fields and click the red Edit Fraud Detection button.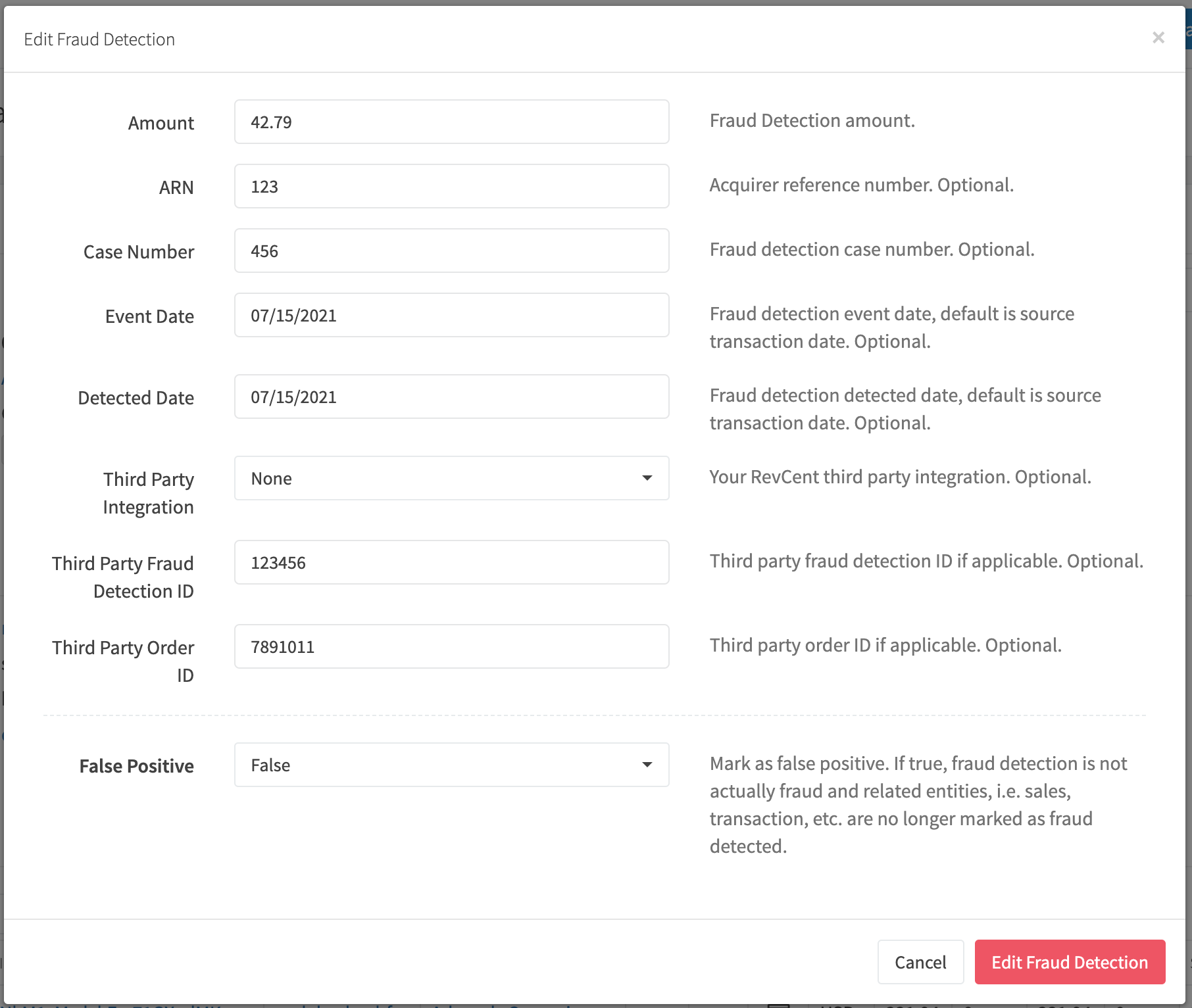 There are two ways to create a fraud detection, either manually or automatically using a third party integration.
You can also use a third party integration for automatic fraud detection, which will create a fraud detection entity within RevCent and attach it to the source entity, as well as all other related entities, automatically without having to manually create a fraud detection. If a third party you wish to use is not listed below, let us know so we can integrate it.
To create a fraud detection you must view the source details for the specific entity that the fraud detection is related. For example, you can view the source transaction and click the Fraud Detection button. You can also view a sale, subscription renewal or API call. Read more on creating a fraud detection within a transaction on the transaction details page.