This guide will walk you through the steps on creating a Shopify private app and ultimately retrieve the API credentials. We recommend opening a text editor to save the credentials that will be created, i.e. notepad or similar.
Login to your Shopify account that you wish to export from.
Check the web address and find https://your-sub-domain.myshopify.com
Copy and paste your Shopify subdomain in your text editor.

After logging into Shopify, click Apps in the left side navigation.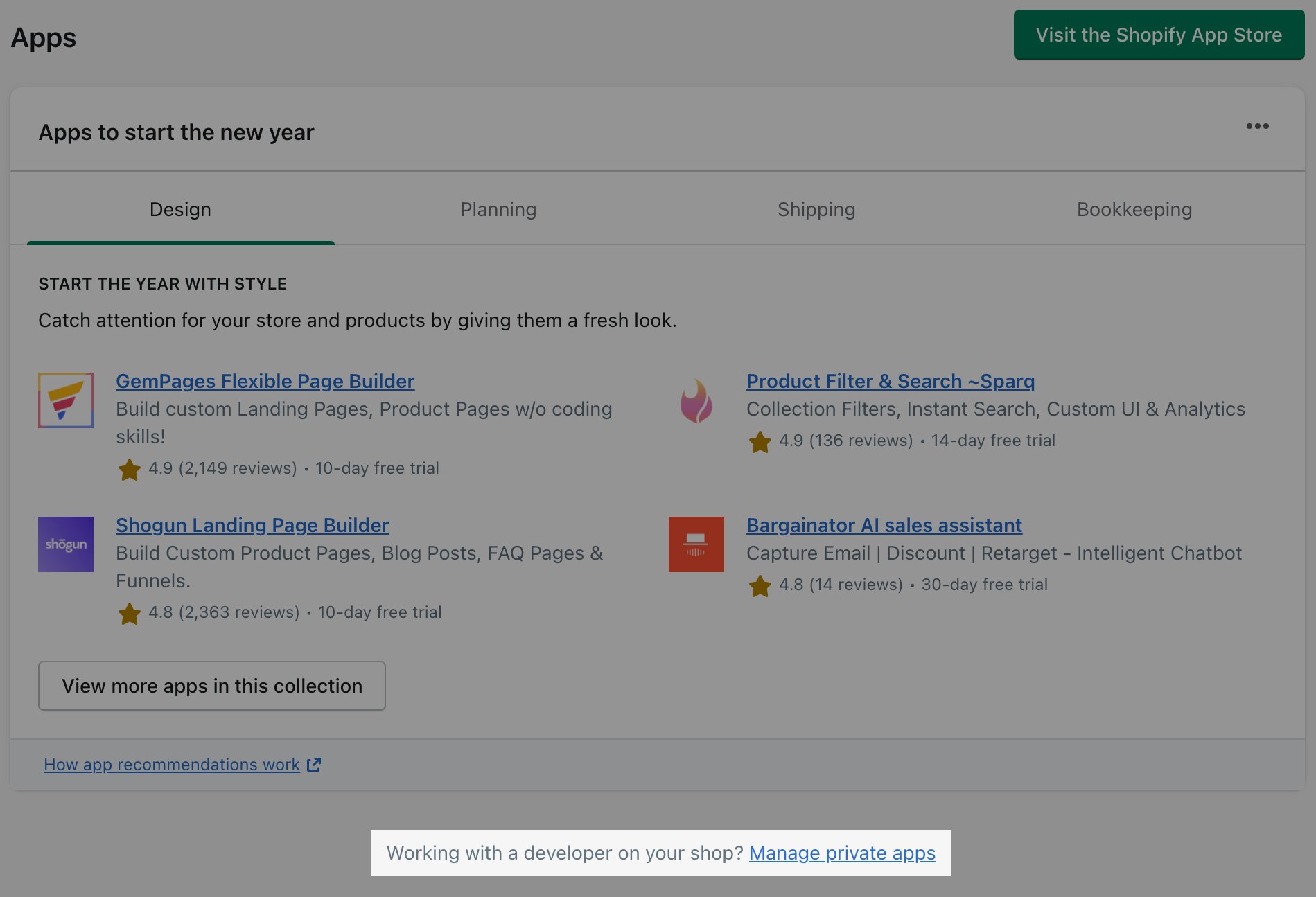 On the Apps page, towards the bottom you will see the text "Working with a developer…".
Click the Manage private apps link.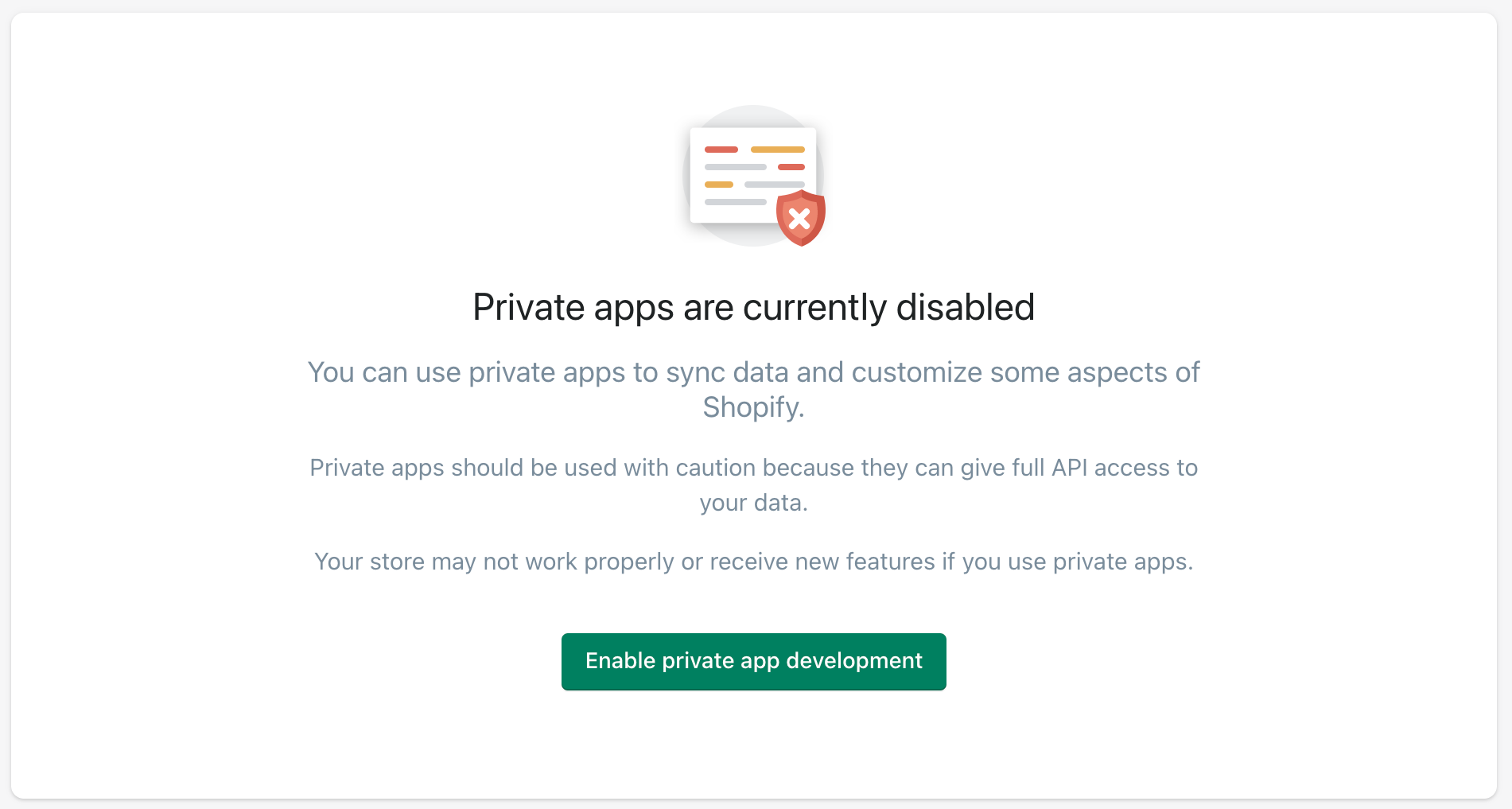 If private apps are disabled, click the Enable private app development button and continue to step 5.
If private apps are not disabled, continue to step 6.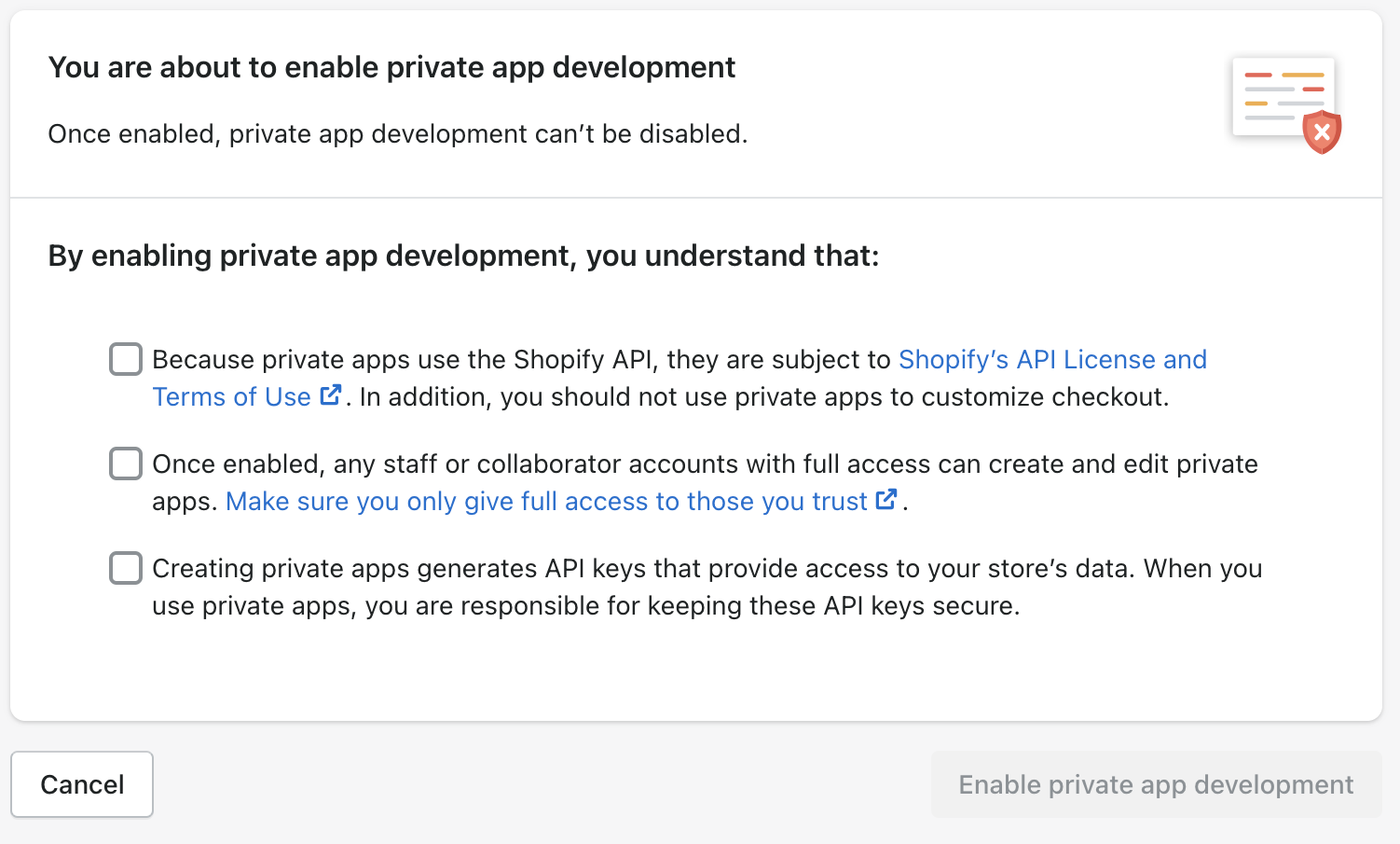 Select all checkboxes.
Click the Enable private app development button.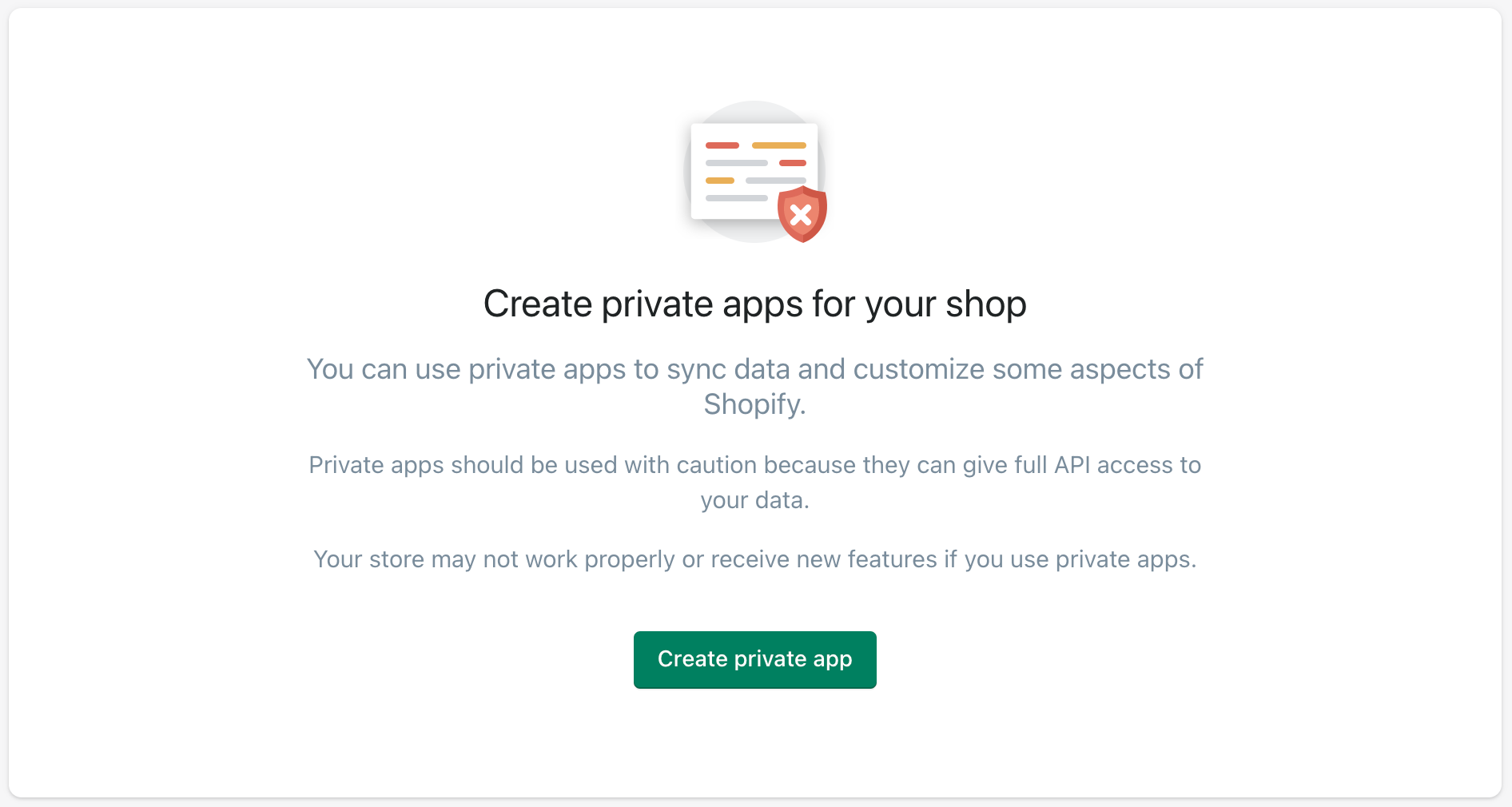 Click the Create private app button.
¶ Name and Email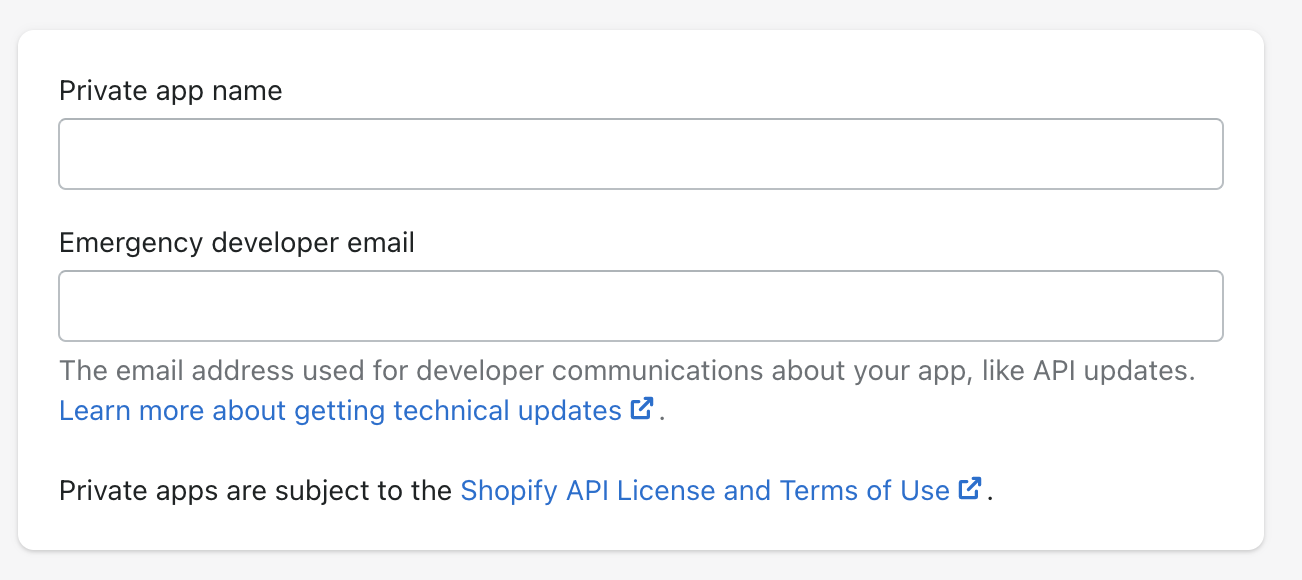 Enter a name for the private app, anything you want.
Enter your email as the developer email.

You will see the Admin API Permissions box which will say there are no active permissions. You will need to set Read Access to all permissions.
Click Show inactive Admin API Permissions
A dropdown list of permissions will appear.
Important: In the list of permissions, select Read Access for every permission. With only read access, nothing can be modified on your Shopify account.

Click the Save button at the top of the page.
The Edit private app pop up will appear.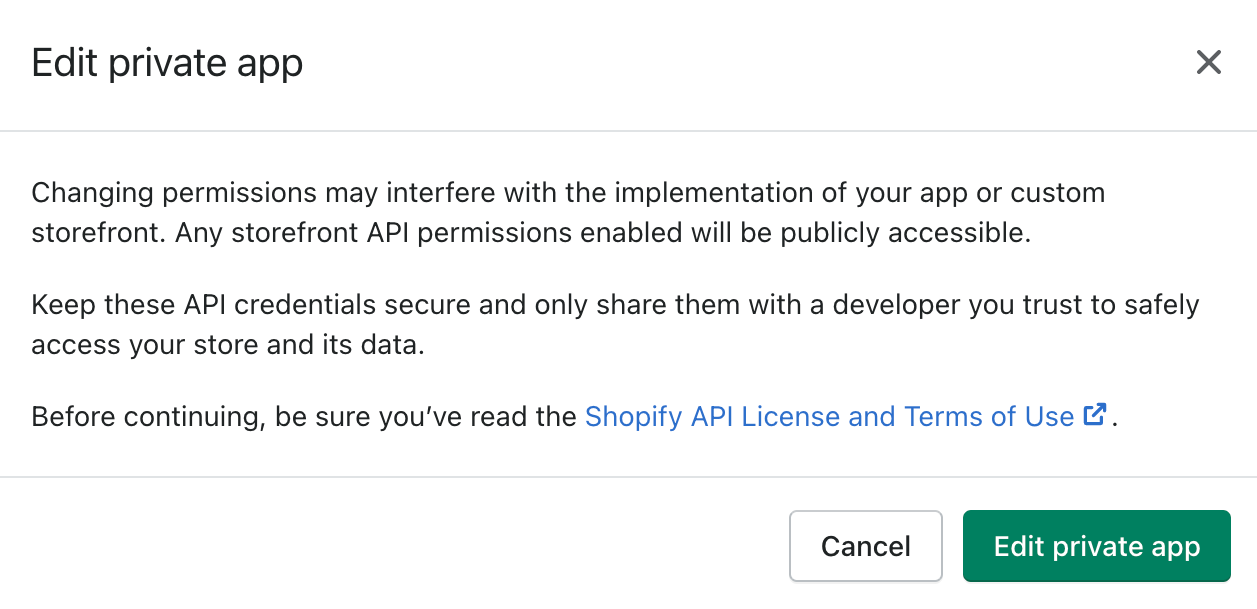 Click the Edit private app button.
The page should refresh.
If the page doesn't refresh, reload the page manually.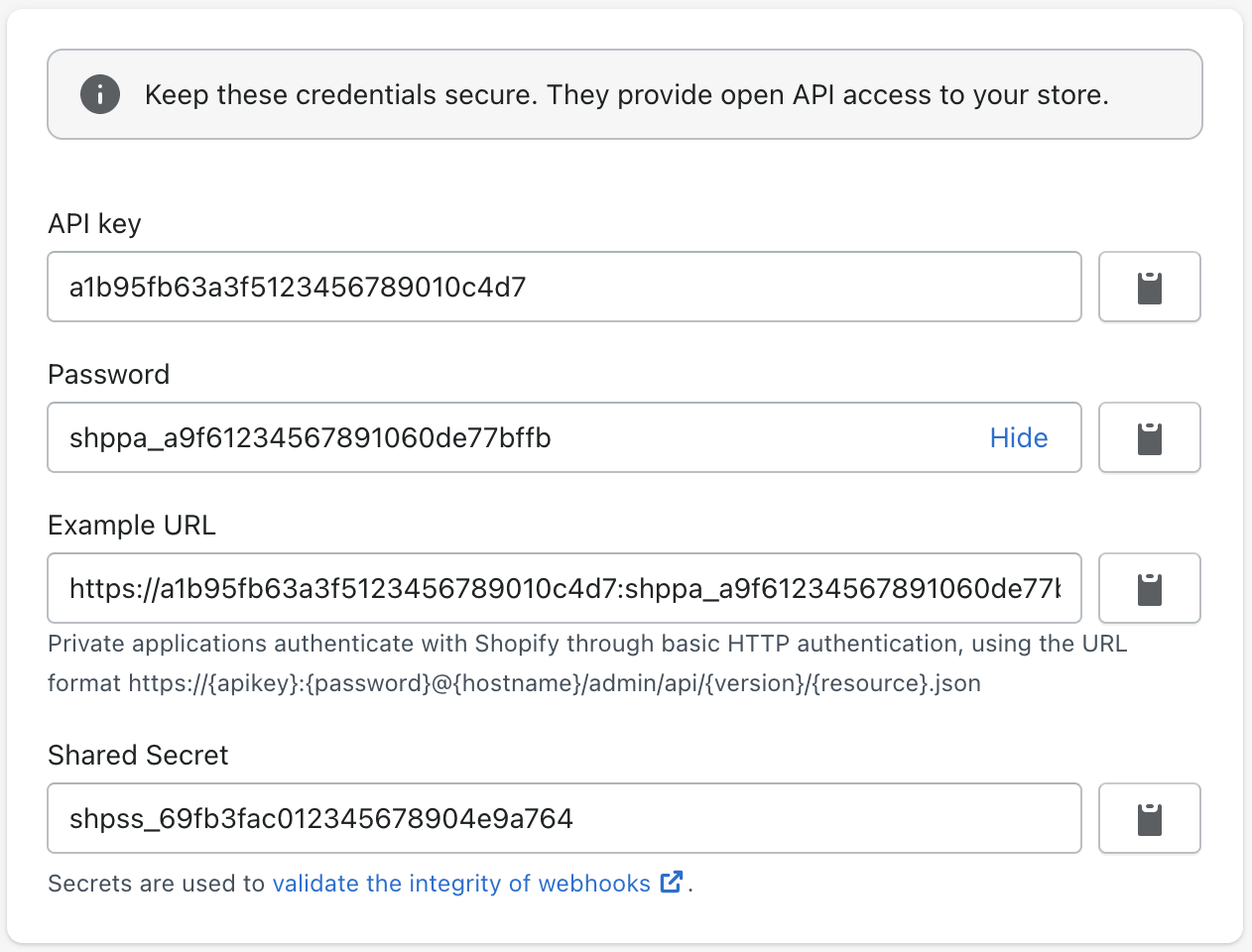 You should now see an API credentials box.
Copy and paste the API key in a text editor.
Copy and paste the Password in a text editor. If the password is hidden, click Show to view it.
You have successfully created a private app with API credentials. Your text editor should have the following:
API Key
API Password
Shopify Subdomain
Keep the credentials in a safe place.
If you were previously viewing the Hosted WooCommerce page, click here to return.